A Letter to Pushpa Kamal Dahal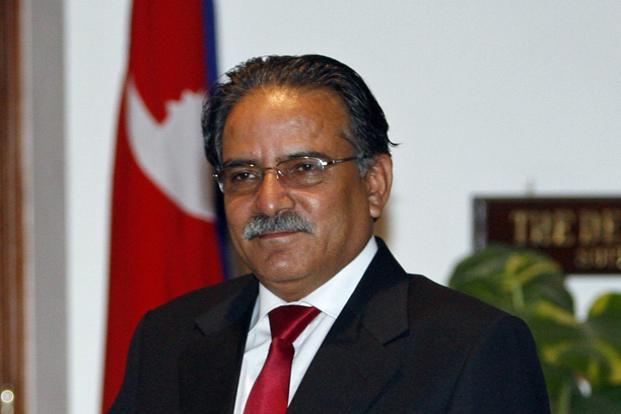 Dear Prime Minister Pushpa Kamal Dahal,
Otherwise, Pallaghare Hajur ba,
I am Aanishma Ghimire, an eight-year-old Natini who is always fascinated by the extraordinary stories about Nepal and the great history my parents never tired of retelling over and over again when they were kids. I hope this message reaches you and you will be able to respond to some of my concerns and answer my questions to ensure me my safety when I stake everything to come back to Nepal and fight for the livelihood of the best people in the world.
I am writing to you with great concern regarding the recent scandal involving Fake Bhutanese Refugees. To be honest with you, I never heard, even in my wildest dream of such a blatant disregard of public office by anyone, let alone the elected representative. I am just a kid living abroad but deeply saddened by what Tek Narayan Pandey, former Home Secretary; Balkrishna Khand, the former Minister of Nepal; and Deputy Prime Minister Top Bahadur Rayamajhi have done to Nepal, but I can see the grave disservice they have done to the country in the faces of my parents who have a great fascination to this part of the world where Gautam Buddha was born. They told me that these individuals including many unnamed higher-class individuals were allegedly involved in swindling money from Nepali citizens by promising to send them to the US as fake Bhutanese refugees. The fact that these individuals were in such high positions of power and responsibility at the time is simply staggering, and the implications of their actions are deeply chilling from the 2nd Grades' perspectives if not yours.
If I believe in what my parents whisper around the house, it is clear from the investigation report submitted by the police that these individuals were guilty of organized crime, fraud, and sedition, and that their actions have had a devastating impact on many innocent people. Yet, despite the overwhelming evidence against them, it appears that justice may not be served in this case, as several of the accused are currently absconding and their prosecution may be delayed or even hindered by various factors. Pallaghare Hajurba, I am concerned if that is what you are allowing government bodies to live with.
This situation is deeply disturbing on many levels, at least from the perspective of an eight-year-old Nepal-loving kid. I genuinely fear that its effects will be felt not only by the victims of the fraud but by all members of the society including somebody who is yet to be one. In particular, I am deeply concerned about the long-term impact that this scandal and others like it will have on the reputation and integrity of our political institutions, and on the education and moral upbringing of future generations like me and even further.
It is clear to me that the perpetrators of this crime have already done irreparable damage to their own families and reputations, and that they should be held accountable for their actions to the fullest extent of the law. I have friends from all over the world, for example, India, Joran, Australia, Chile, and Germany in my schools, and they never say anything against their country and the malpractices their parents express within their households. I would like you to take certain actions to ensure that this scandal does not repeat itself in the future and that our political leaders and public officeholders are held to the highest ethical and moral standards.
Specifically, I would like to see you take the following steps:
1. Ensure that all those involved in this scandal are brought to justice, regardless of their social or political status. This includes both those who have been arrested and those who are absconding, and who may still pose a threat to society.
2. Work to restore republic trust in our political institutions by taking concrete steps to increase transparency, accountability, and fairness in all aspects of governance. This may involve implementing reforms in the judiciary, the civil service, and other key areas of government, and ensuring the participation of civil society and other stakeholders.
3. Take action to improve the quality of education and moral standards in our society, to prevent further cases of corruption and unethical behavior in the future. This includes strengthening the role of teachers and educators, promoting civic and moral education, and fostering a culture of honesty, integrity, and respect for the rule of law.
4. Pursue all avenues of recovery for the victims of this scandal, including financial compensation and other forms of redress as appropriate. This may involve working closely with civil society organizations, the international community, and other stakeholders to ensure that the needs of all victims are met.
In conclusion, I implore you to take swift and effective action to address this scandal and to prevent similar incidents from occurring in the future of our country and society depends on the ethical and moral leadership that you and other public officials exhibit in addressing this issue, and I stand ready to support you in any way possible in this important effort.
Sincerely,
Aanishma Regmi Ghimire,
Chitwan, Nepal
Currently, the United States
PS: I hope to hear from you soon, and I also wanted to say that I am incredibly proud to be a Nepali, even if I am currently living abroad. I am proud of our traditions, our values, and our cultural heritage, and I am confident that with the right leadership and commitment, we can overcome any challenges that come our way. Thank you for your service to our nation, and I look forward to hearing your response.