CAVA Volleyball: Nepal loses to India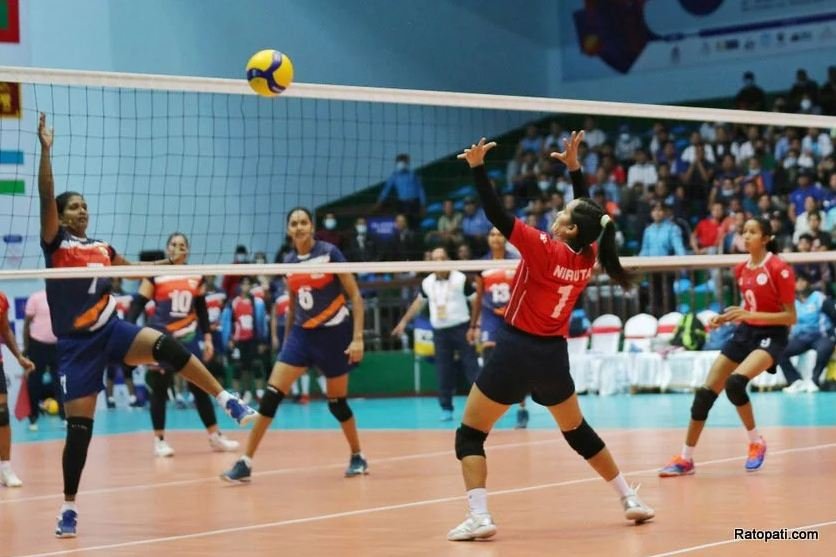 KATHMANDU, May 24: Nepal lost to India in the last match of the group stage of the KAVA Women's Volleyball Challenge Cup. Nepal lost the first two sets in a match held at the Covered Hall in Tripureshwar which started at 3 pm today but won the third set. However, after losing the last set, Nepal was defeated 3-1 overall.
Nepal reached the semi-finals after winning two consecutive games but lost to India today. Nepal has not once been able to defeat India.
Nepal, which is in Group A of the competition, though lost to India today, has reached the semi-finals.