Nepal's second consecutive victory in CAVA Women's Volleyball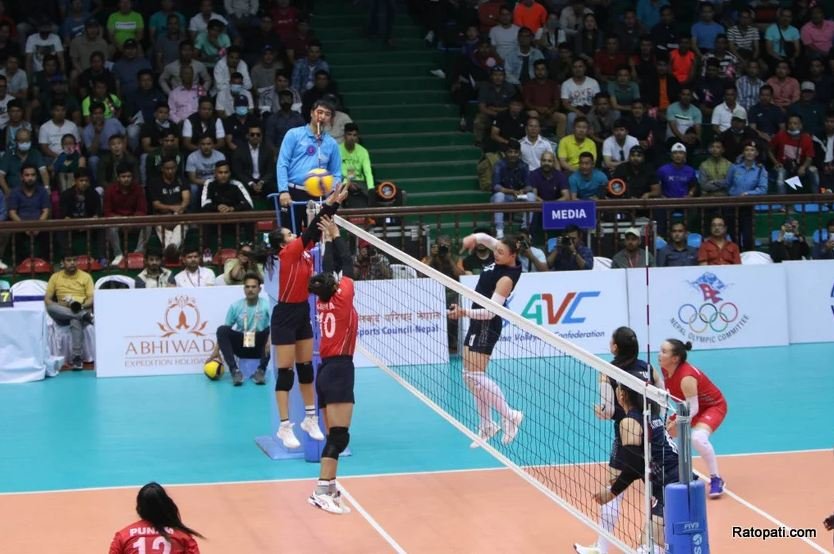 KATHMANDU, May 23: Nepal has emerged victorious in a straight set in the CAVA Women's Volleyball Challenge Cup 2023 match against Bangladesh on Tuesday. With this, Nepal has had two consecutive wins.
After winning the first set with a score of 25-10, Nepal won the second and third sets 25-8 and 25-9 respectively.
In the first match of the competition held on Monday, Nepal defeated Kyrgyzstan in a straight set.