Let's all love film journalism: NA Chair Timilsina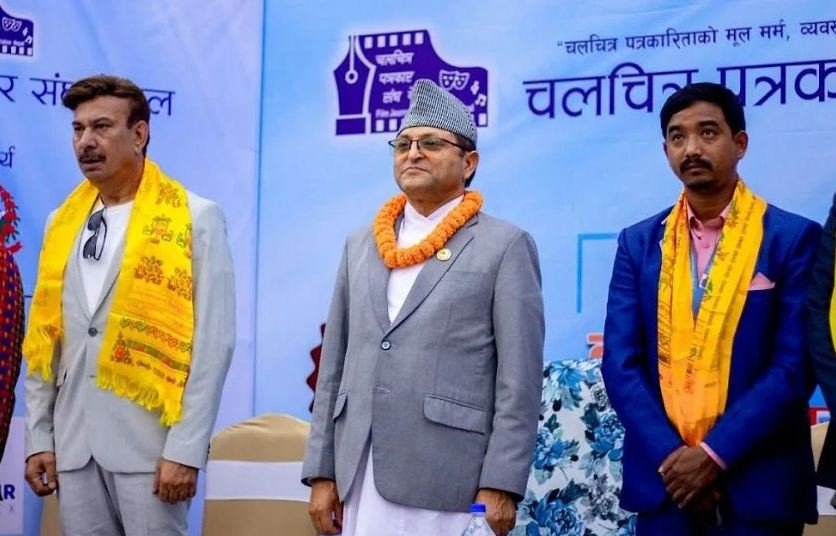 KATHMANDU, May 22: National Assembly Chairman Ganesh Timilsina has said that everyone should love films and film journalism, and expressed his opinion that films and film journalism play a vital role to take Nepali art and culture to the international level.
As the chief guest at the 24th annual celebration of the Film Journalists Association on Sunday evening, Timilsina urged everyone to contribute from their side in giving Nepali films a different identity in the world. He added that the details such as themes and morals, the acting, and the quality of a film are conveyed through film journalism, so everyone should love it.
7 film journalists received awards and honours in the program.