India hosts G20 meet in Kashmir amid tight security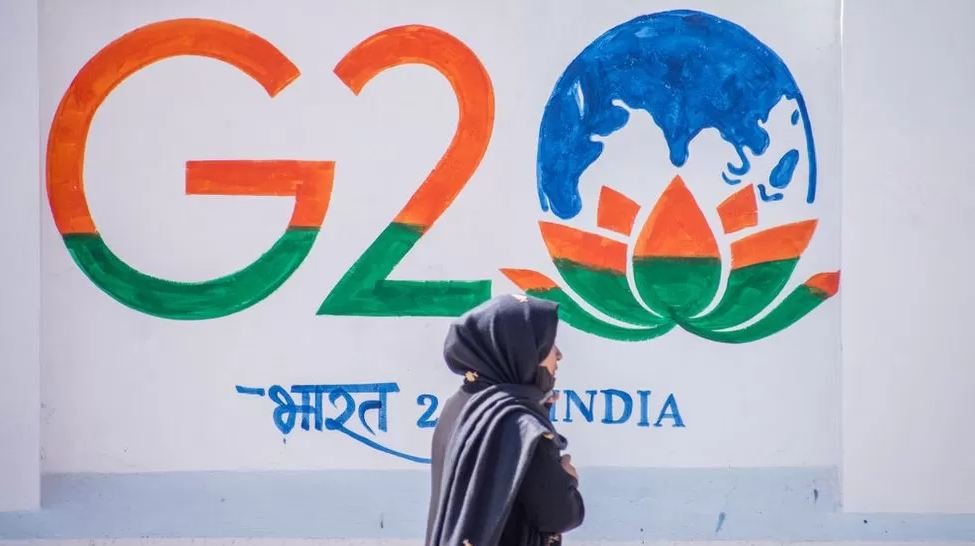 May 22: India is holding a key G20 tourism meeting in Kashmir amid heightened security and opposition from China.
The working group meeting is being held in Srinagar, the summer capital of the federally administrated territory, from Monday to Wednesday.
This is the biggest international event organised in the region since India scrapped its special status in 2019.
Over 60 delegates from G20 member countries are expected to attend the event.
China, however, has said it will not attend, citing its firm opposition "to holding any kind of G20 meetings in the disputed territory". The BBC has emailed India's foreign ministry for its response to China's statement.
Both India and Pakistan claim Kashmir in full but control only parts of it. The nuclear-armed neighbours have already fought two wars and a limited conflict over the region.
In April, Pakistan, which is not a G20 member, criticised India's decision to hold the meetings in Kashmir, calling it an "irresponsible" move.
India, however, said that it was "natural" to hold G20 events and meetings in "Jammu and Kashmir and Ladakh, which are an integral and inalienable part" of the country.
In 2019, India divided the Muslim-majority state of Jammu and Kashmir to create two federally administrated territories - Jammu and Kashmir, and Ladakh. Ladakh is a disputed frontier region along the Line of Actual Control (LAC) between India and China, and both countries claim parts of it.
In Kashmir, India had conducted several security drills in the days leading up to the event. The region has seen an armed insurgency against India since 1989. India accuses Pakistan of stirring the unrest by backing separatist militants, a charge Islamabad denies.
The region has witnessed increased attacks by suspected militants this year and security officers have told the media that they are taking steps to prevent any threats designed to derail the meet.
Elite security forces - including marine commandos, National Security Guards, Border Security Force and police forces - have been deployed in Kashmir to provide ground-to-air security cover, according to reports.
Security has also been boosted around the Dal Lake and the Sher-e-Kashmir International Convention Centre (SKICC) in Srinagar, which is the venue for the meeting. Several schools in Srinagar have also been closed, some for as long as nine days, according to reports.
Local opposition leaders, including former Jammu and Kashmir chief minister Mehbooba Mufti, have criticised the elaborate security arrangements and accused the federal government of making life even more difficult for ordinary people. Mufti compared the restrictions in Kashmir ahead of G20 to that of the notorious US military prison, Guantanamo Bay.
Last week, Fernand de Varennes, the UN's special rapporteur on minority issues, issued a statement saying that the G20 was "unwittingly providing a veneer of support to a facade of normalcy" when human rights violations, political persecution and illegal arrests were escalating in Kashmir. The statement was criticised by India's permanent mission at the UN on Twitter.
India has said it will showcase the cultural heritage of Kashmir and promote its tourism potential during the meeting. Delegates will be taken on sightseeing tours and there will be discussions on strategies to promote "film tourism", according to an official statement.
The G20, which includes the world's 19 wealthiest nations plus the European Union, accounts for 85% of global economic output and two-thirds of its population.
India currently holds the presidency - which rotates annually between members - and is set to host the G20 summit in Delhi in September.
(BBC)