Romania, Poland to establish joint defense committee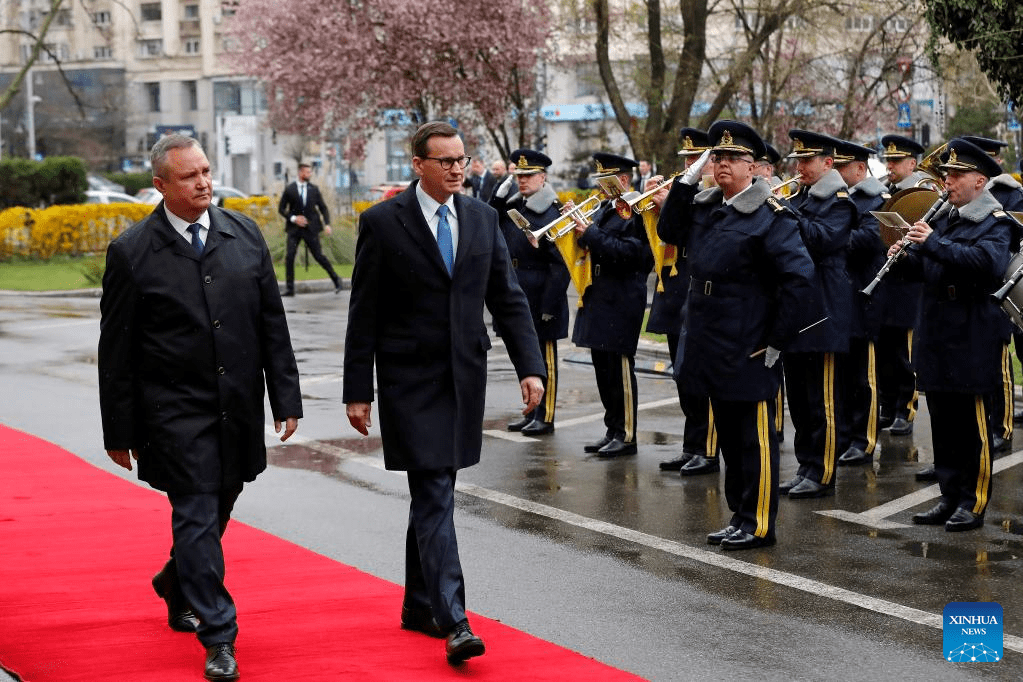 BUCHAREST, March 28 (Xinhua) -- Romania and Poland have agreed to establish a joint technical committee on the defense industry, to develop the production of military hardware, Romanian Prime Minister Nicolae Ciuca announced here on Tuesday.
"I discussed with the prime minister the need to develop our own defense industry capabilities, which would ensure the production of equipment, the production of hardware and in particular the production of ammunition," Ciuca told a joint press conference with Polish Prime Minister Mateusz Morawiecki after an intergovernmental meeting.
At his meeting with Romanian President Klaus Iohannis, Morawiecki stressed that Romania and Poland are NATO's pillars on the Alliance's eastern flank.
"The modernization of the army, future joint acquisition, but also joint exercises are happening right now and are a sign of deepened cooperation between Romania and Poland. We care about mutual relations, and these are confirmed by the presence of Romanian soldiers on Poland's territory and vice versa," he said.
The Romanian head of state said that close ties with Poland in terms of security and defense must be matched by robust economic cooperation.