Ruling coalition meets to finalize ministry division and common program approval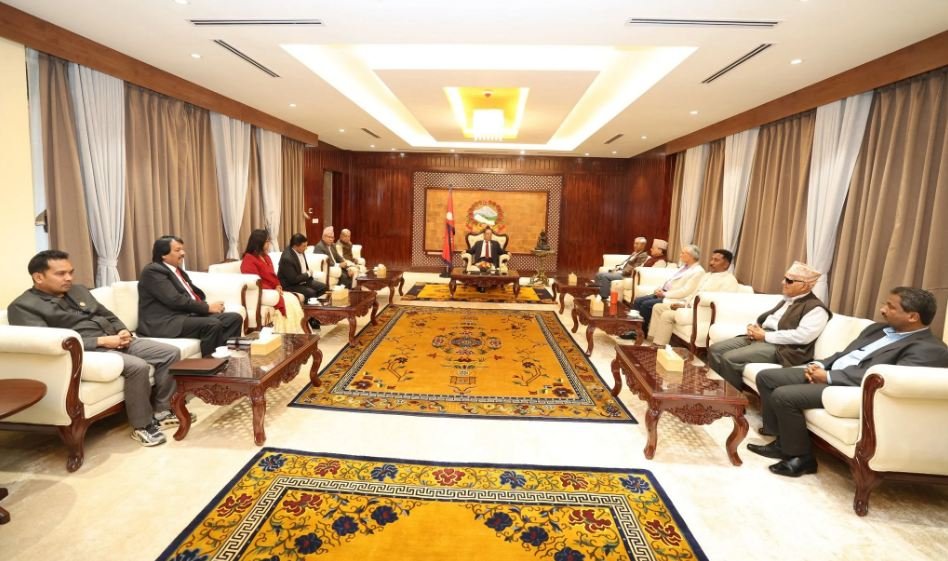 KATHMANDU, March 29: The ruling coalition is currently in a meeting at Baluwatar, where they are expected to come to an agreement on the division of ministries and approve a minimum common program.
The Prime Minister, Pushpa Kamal Dahal 'Prachanda,' has been facing difficulties in expanding the Cabinet due to the various parties' competing claims to ministries.
In a recent 10-party meeting, the Congress claimed nine ministries, while the Janata Samajbadi Party and CPN (Unified Socialist) each claimed three ministries. Other parties, such as the Loktantrik Samajbadi Party, Janamat Party, Nagarik Unmukti Party, and Rashtriya Swatantra Party, have also made claims.
However, despite an agreement between the parties to share ministries based on the number of MPs, the increasing number of participating parties has made it challenging for the Prime Minister to divide the 16 ministries.