PM Dahal preps for reorganizing Cabinet, Alliance meeting commences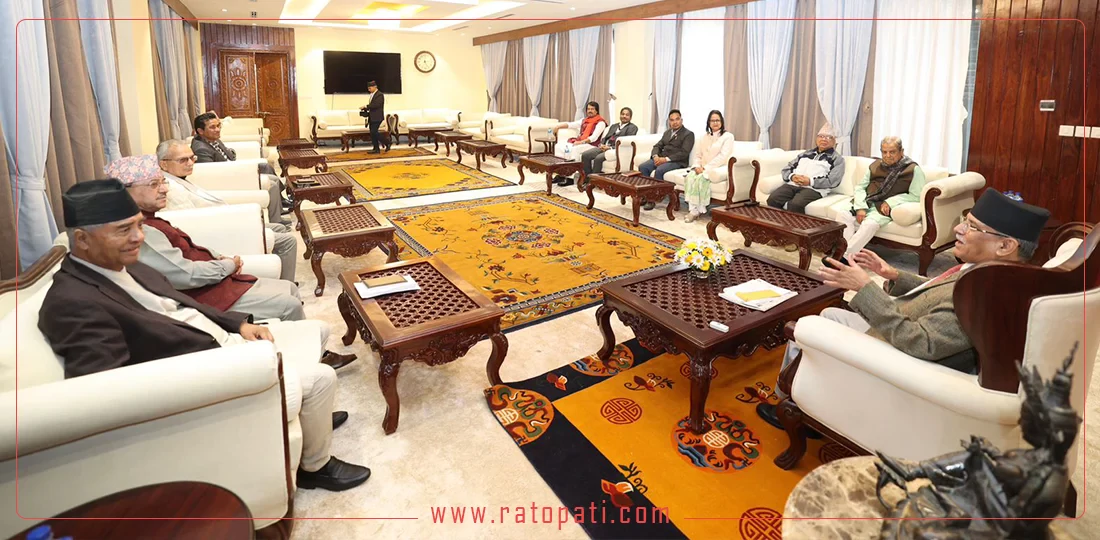 KATHMANDU, March 22: Prime Minister Pushpa Kamal Dahal 'Prachanda' has started preparations for reorganizing the Cabinet. PM Dahal is currently holding discussions with leaders of the ruling alliance in Baluwatar for that matter.
In the meeting which started at 5:30 pm on Wednesday, the top leaders of the ruling alliance are present, who have said that Cabinet expansion and Power division will be discussed.
Along with PM Dahal, Congress President Sher Bahadur Deuba, Congress Vice-President Purna Bahadur Khadka, CPN (Unified Socialist) Chairman Madhav Kumar Nepal and Janata Samajbadi Party Chairman Upendra Yadav are present in the meeting.
After PM Dahal won the vote of confidence on March 20, he started homework for the completion of the Cabinet.