PM Dahal to expand Cabinet, Nepali Congress stake claim on 10 Ministries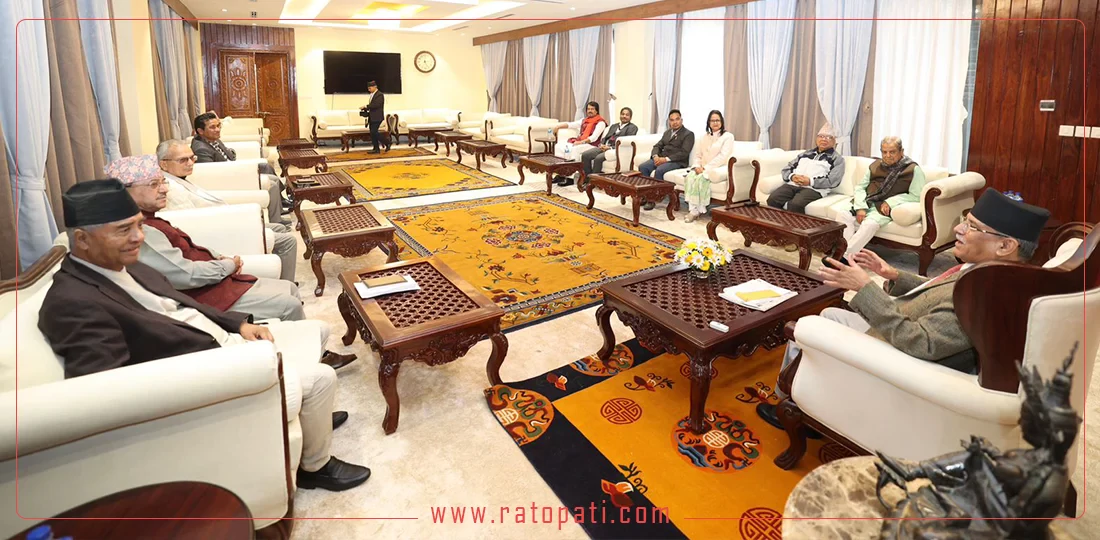 KATHMANDU, March 22: Prime Minister Pushpa Kamal Dahal is reportedly planning to expand his Cabinet this week, following the recent election of the President and Vice President of Nepal.
As the key coalition partner of the PM's government, the Nepali Congress is expected to lay claim to 10 ministries, including the position of Deputy Prime Minister, and either the Finance or Home Minister role.
Additionally, the Rastriya Swatantra Party is set to receive two to three ministries, while the Janata Samajbadi Party, CPN (Unified Socialist), and Janamat Party are likely to be allocated two ministries each. PM Dahal, who has recently won a vote of confidence twice, is said to be fully engaged in the preparations for the Cabinet expansion.