India waits for PM Dahal's 'date'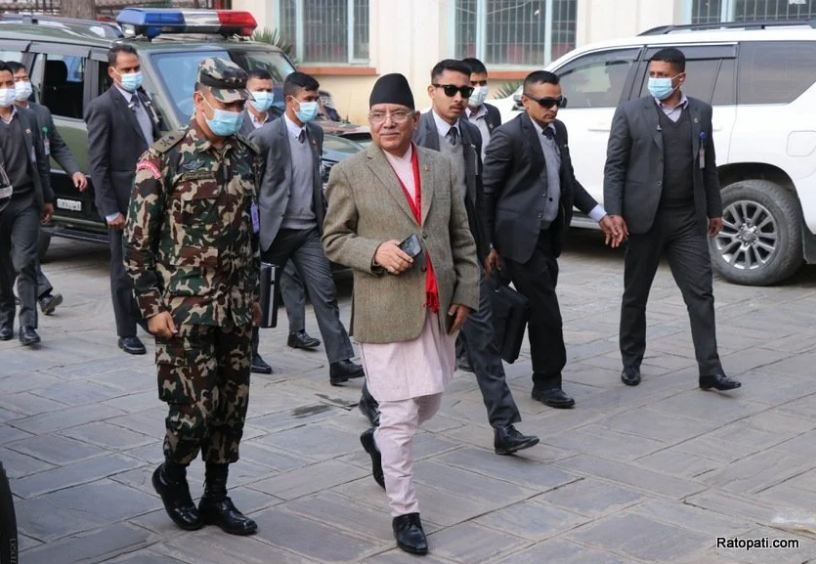 KATHMANDU, March 18: Prime Minister Pushpa Kamal Dahal 'Prachanda' has planned to go to India as his first official visit. However, the date for his visit hasn't been fixed yet.
With the message that PM sent to India that he would be visiting India soon, India has started preparations for his arrival. But as the date hasn't been fixed yet, India is still waiting for the date.
According to Baluwatar sources, PM Dahal has sent the message that he will be paying a visit to India only after taking the vote of confidence and adjusting the equation of the government in the Provinces.
PM Dahal will be taking the vote of confidence on the 20th of March and is planning to expand the Cabinet and adjust the equation of Power in the Provinces.
The Ministry of Foreign Affairs and the Indian Embassy in Nepal are doing their homework, regarding PM Dahal's visit to India.
It is said that the visit will be in the second or third week of April. According to a member of Prime Minister Prachanda's private secretariat, it is almost certain that he will visit India, but only after some political 'settling'.
Internal preparations for the visit are underway.