PM Dahal announces cash reward of Rs. 300,000 for each National Cricket Team Member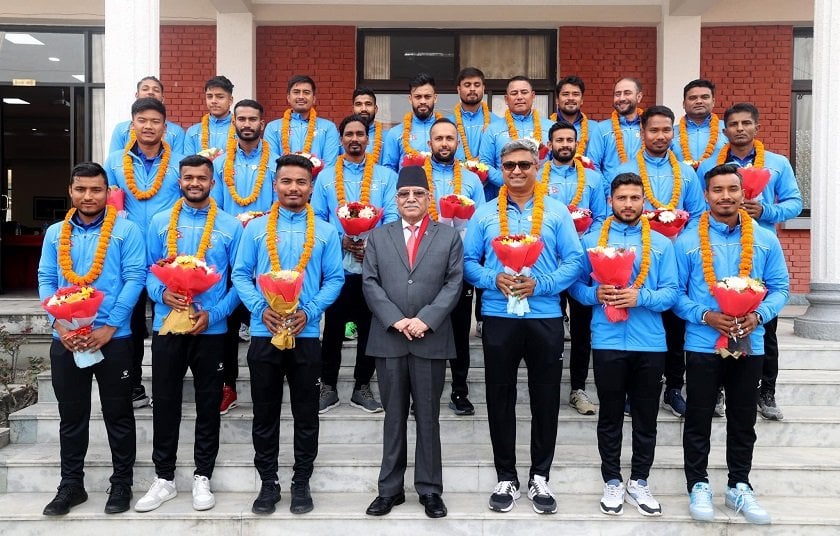 KATHMANDU, March 17: After securing a spot in the World Cup Qualifiers with a significant victory over the United Arab Emirates, Prime Minister Pushpa Kamal Dahal announced that each member of the Nepal Men's National Cricket Team would receive a cash prize of Rs. 300,000.
The Prime Minister praised the team's outstanding performance, stating that their success was not only for the cricket team but for the entire country.
"I am happy with your performance. Yesterday, it was not a win for Nepal Men's National Cricket Team but for the country itself," said PM Dahal.
In a remarkable turnaround, the Nepali men's cricket team won 11 out of 12 matches in just one month, successfully securing an automatic place at the World Cup Qualifiers.