Maha Shivratri 2023: Date, history and  significance of this auspicious festival Celebrating Lord Shiva
This year Maha Shivratri falls on Saturday, 18 February 2023. Know more about the puja timings, history and significance of the festival here.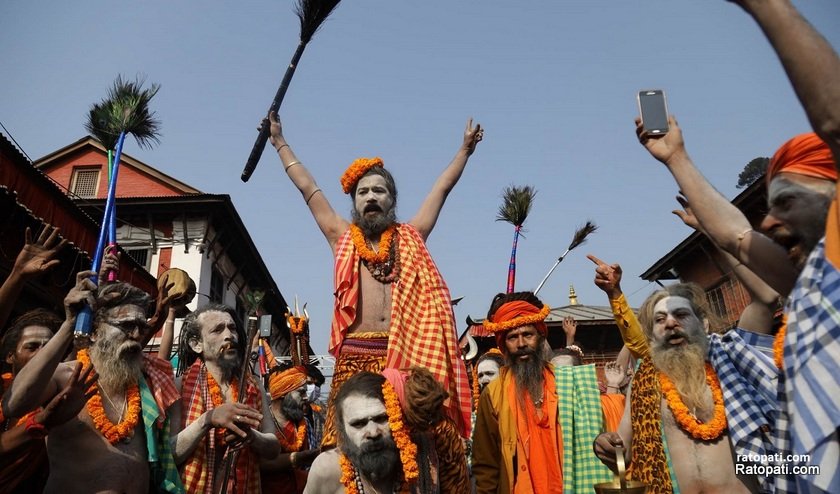 KATHMANDU, Feb 17: One of the most auspicious Hindu festivals is Maha Shivratri. The festival is celebrated annually to praise Lord Shiva. In literal terms, Maha Shivratri symbolizes the great night of Lord Shiva. According to Drik Panchang, it is during Krishna Paksha in the month of Magha. It happens once every year in February or March. It usually takes place during the end of winter and beginning of spring and summer. The convergence takes place at night as Shiva and shakti are personifications of love, power and oneness. This year Maha Shivratri falls on Saturday, 18 February 2023.
History and Significance
The festival of Maha Shivratri is considered important among Hindus for various reasons. There are different stories which revolve around Lord Shiva. While, some believe that Lord Shiva was incarnated as Lord Rudra at midnight, some also believe that it is the wedding day of Lord Shiva and Goddess Parvati, signifying the convergence of 'Shiv and Shakti'. As per Hindu mythology, It is also said that Lord Shiva saved the world from darkness by drinking the poison that was produced during the churning of the great ocean.
According to some, Lord Shiva carries out his tandav dance. It is known as the cosmic dance of creation, preservation and destruction. According to others, praying to Lord Shiva on this occasion helps in overcoming sins and starting a new path to righteousness. Fasting on this day brings luck, people believe.
MAHASHIVRATRI 2023 SHUBH MUHARAT
Mahashivratri is marked by extensive ceremonies, vibrant processions, and joyful celebrations that unite individuals of various ages and cultures in a spirit of devotion and harmony. This year, the Chaturdashi Tithi starts on February 18 at 08.02 PM and ends on February 19 at 04.18 PM.
MAHASHIVRATRI 2023 DO'S
Devotees should only eat once the day before Shivaratri Vrat (fast), most likely on Trayodashi.
After completing the morning rites on the day of Shivaratri, worshippers are expected to fast for the entire day and eat the following day.
Devotees should take a bath in the evening before participating in Shiva Puja or visiting temples on Shivaratri.
Milk, dhatura flowers, belpatra, sandalwood paste, yoghurt, honey, ghee, and sugar are among the sacrifices made to Lord Shiva.
MAHASHIVRATRI 2023 DON'TS
Rice, wheat, and pulses are not permitted during the fast, hence one should avoid consuming any of these foods.
Garlic, onions, and other tamsik foods like non-vegetarian cuisine should be absolutely avoided.
Coconut water shouldn't be offered to Shivlings.